HTTP Status Coop – 305 Use Proxy
Fifth in the HTTP Status Coop series – 305 Use Proxy!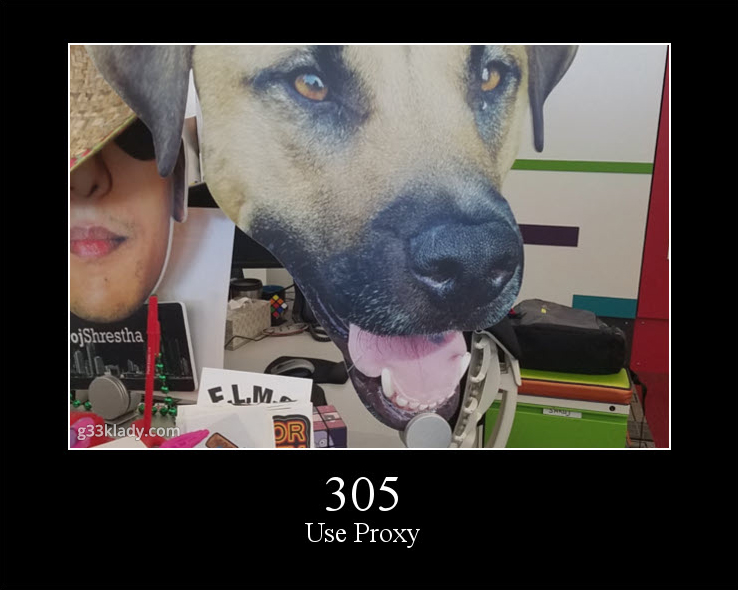 The requested resource is available only through a proxy, the address for which is provided in the response. Many HTTP clients (such as Mozilla[26] and Internet Explorer) do not correctly handle responses with this status code, primarily for security reasons.

via Wikipedia
This  is a photo of my custom Big Head (from Fathead) of Cooper, that sits at my desk! It's my proxy for interacting with my dog while at work 😀
---
For the entire HTTP Status Coop series that's been released so far, head over to the HTTP Status Coop page on my blog!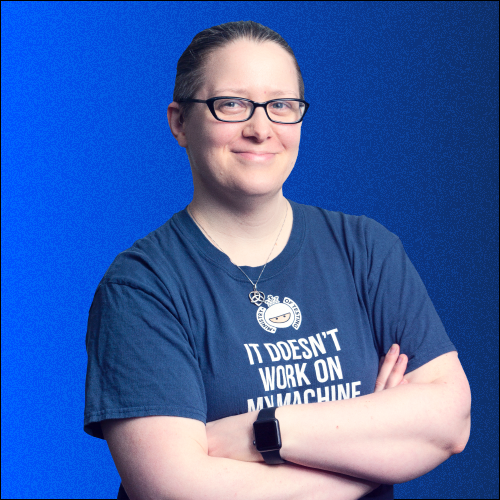 I'm Hilary Weaver, also known as g33klady on the Internets. I'm a Senior Quality Engineer working remotely near Detroit, I tweet a lot (@g33klady), and swear a lot, too.