Holy shit.
Another amazing Kalamazoo X. This year was even more special because I was honored to be asked to speak. To be honest, speaking at Kalamazoo X was on my bucket list, but I never thought it would happen. It's like the pinnacle of my speaking career. Doing a technical talk is easy. Doing live demos is easy. Being this vulnerable and open with a room full of people, some of which you work with, or have known for years, but never opened up like this? It's fucking hard.
I was a nervous wreck leading up to it – is this too much? Am I going to regret this? Are people going to look at me differently, or treat me differently?
It went really well, actually. As usual, all talks leading up to mine fit mine perfectly, and all after did the same. Somehow we always get a theme or three running through all of the talks unintentionally. Yes, it's always by accident – Mike isn't that good of a planner.
My live tweets are compiled here: https://storify.com/g33klady/kalamazoo-x-2017. I always get a lot of encouragement from people for live-tweeting – both those that aren't able to make it, and from those that have hearing difficulties. It's my way of note taking, so I'm glad that it helps others!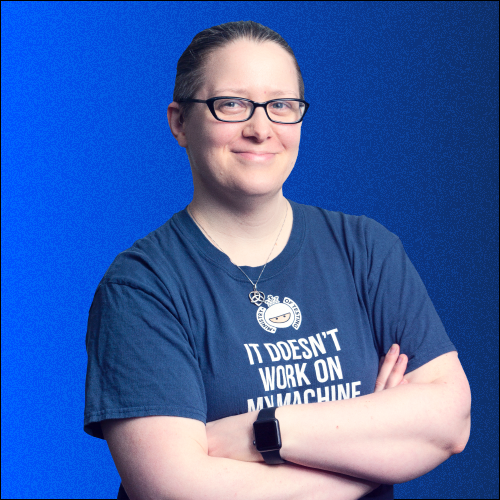 I'm Hilary Weaver, also known as g33klady on the Internets. I'm a Senior Quality Engineer working remotely near Detroit, I tweet a lot (@g33klady), and swear a lot, too.