Basically, Kalamazoo X 2016 was fucking intense. I'm still processing, I may have more to write later, but I had to at least Storify and get out some thoughts before the initial bits went away: https://storify.com/g33klady/kalamazoo-x-2016-tweet-recap
I'm proud to help make sure KalX happens, and I hope to help make it happen every year. I need this conference – it speaks to me differently each year, it gives me what I need to hear and feel. I think I heard someone say it's like the Room of Requirement of conferences.
One note – I feel like we need to rebrand it. It's not "soft skills" as people know it. I don't know what to call it, though.
I witnessed some people on their phones playing games, and initially I was like "ugh, wtf". But after talking with one of those people, I realized – this shit is too intense. They're trying to detach! I now have some empathy for those folks, but I feel like if they come in thinking "I'm going to learn to be better in meetings!" and we throw KalX at them, we might make some people lose their shit…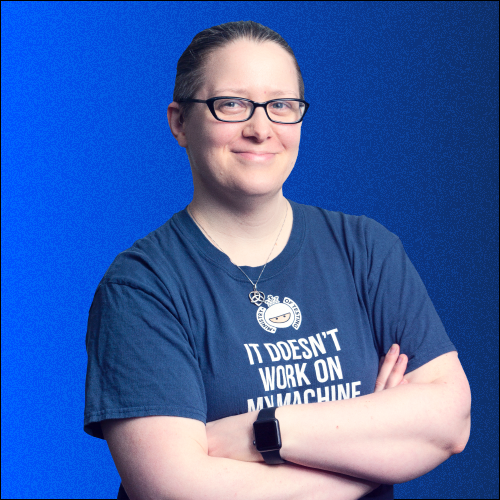 I'm Hilary Weaver, also known as g33klady on the Internets. I'm a Senior Quality Engineer working remotely near Detroit, I tweet a lot (@g33klady), and swear a lot, too.