Same place, new adventures
Note: I'm not going to address the "QA" terminology thing here – we call our software testers "QA" where I work, but this isn't about that. Sorry – we can talk about it later 😀
On Tuesday, I started my first day in my new position as an "SQA Architect" at Quicken Loans – moving from an Engineer position. What that means where I work is that my focus is on:
assisting project teams in determining processes, procedures, and standards around quality
mentoring and training any team member on testing-related stuff (tools or even the basic "agile testing 101")
building the "quality" community
Essentially, that whole "rising tides raise all boats", and I'm helping to raise the tide of quality.
I'm very lucky to work where I do, because my team leader encouraged me to go after what I wanted. I was willing to compromise a bit, and wait until we had some testing support on the team. I am very thankful to Joe Guadagno for his continued support in being an awesome leader, and good friend. It's not a rare thing there, and why I think I'll be there for the long haul – lots of support, and you can really write your own ticket to success.
As our CIO said today at our holiday party, don't be the thing that's getting in the way of your own success.
So I'm not! Here's to an awesome new year ahead with many opportunities to exceed our own expectations!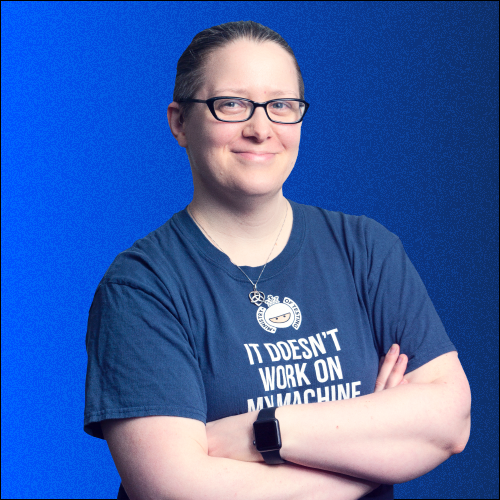 I'm Hilary Weaver, also known as g33klady on the Internets. I'm a Senior Quality Engineer working remotely near Detroit, I tweet a lot (@g33klady), and swear a lot, too.